About Us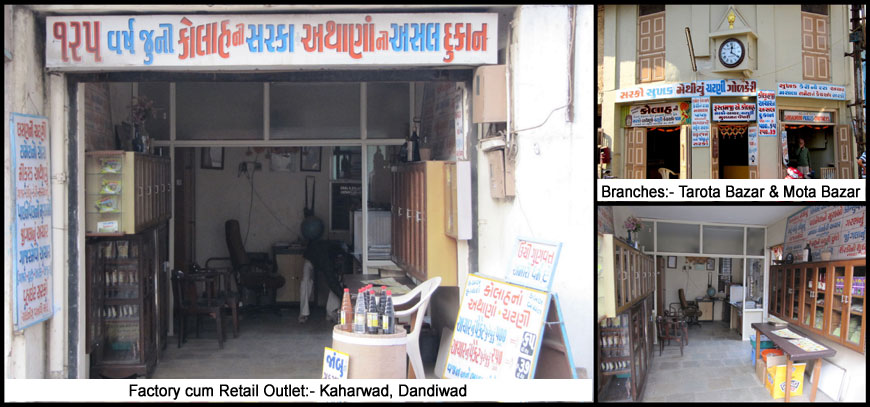 Ours is the oldest brewery since 1885. In this year my Grandfather Edalji Kolah started this business on a small scale, but it flourished eventually by his sons and grandsons. We have survived in the competitive market with an edge, due to our obsession for Quality of the highest level, with honest price.
We cater Brewed Vinegar to ITC Group Hotel chain across the country. A marathon journey of 135 years yet cherished one.
Our Products
Pickles

We are the manufacturer of different kinds of pickles like Mango Pickle, Lemon Pickle, Chilli Pickle, Gunda Pickle, etc..
Masala

We also make of different kinds of masalas like Garlam Masala, Sambhar Masala, Chicken Tandoori Masala, etc..
Vinegar
We also make Brewed Vinegar (that is made of surgarcane juice) and Non Fruit Vinegar.